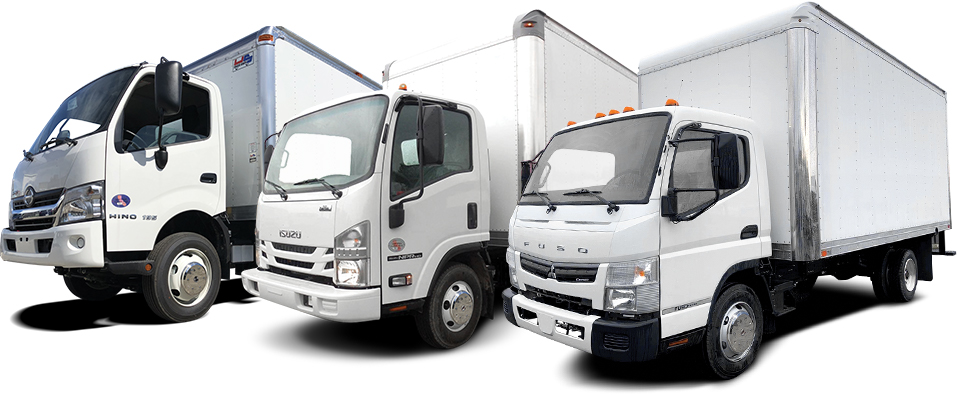 Introducing the Easiest Axle Covers to Install on your Hino, Fuso or Isuzu.
Cover-Up Hub Cover Features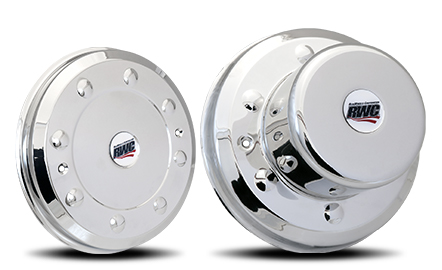 Great Looks—Easy Installation!
Highest-quality, non-magnetic, heavy-gauge stainless steel — will not rust, pit, corrode or turn yellow.
Polished and buffed to a mirror-shine finish.
Easy Turn & Lock installation.
Made in America.
All available with a durable black powder-coated finish—Stealth Series

Installation is simple with our new Patent Pending Turn & Lock Mounting System which is D.O.T. user-friendly.
No special tools required.
No lug nuts to remove.
Simply Turn & Lock!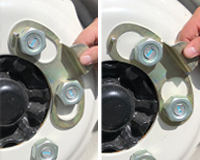 Place the larger openings of bracket base over the lug nuts. Then rotate the bracket counter-clockwise.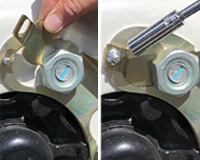 Insert bracket locking tabs into the cavity of the bracket base. Thread nut onto the threaded bolt.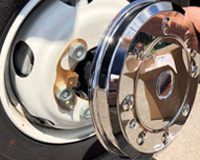 Align holes in the Cover-Up Hub Cover with the holes in the bracket and secure.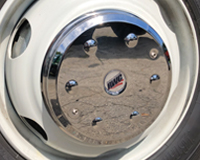 Finished. It's quick and simple.
Import 16″/17.5″/19.5″ Stainless Steel Cover-Up Hub Covers
| Covers | Lugs | Bracket | Model Number |
| --- | --- | --- | --- |
| Front/Rear Kit | 6-Lug Ball Seat | Turn Lock (RW6022FK/RW6023RK) | RW1085K |
| Front Kit | 6-Lug Ball Seat | Turn Lock (RW6022FK) | RW1083-22FK |
| Rear Kit | 6-Lug Ball Seat | Turn Lock (RW6023RK) | RW1084-23RK |