Diamond Billet Pedals with Optional Custom Emblem Plates
The ultimate pedal upgrade—There are no other pedals on the market that come close to these high-quality heavy truck pedals with a variety of custom emblem plates.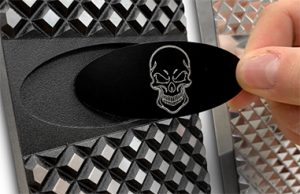 To install custom emblem plate, simply remove 3M tape from the logo plate and press down.

Peterbilt & Kenworth Logo Pedals
Peterbilt & Kenworth Logo Billet Pedals are ONLY Available at Peterbilt & Kenworth Dealers
All of RealWheels billet pedals are available with Peterbilt and Kenworth logos, but can only be purchased from your local dealer.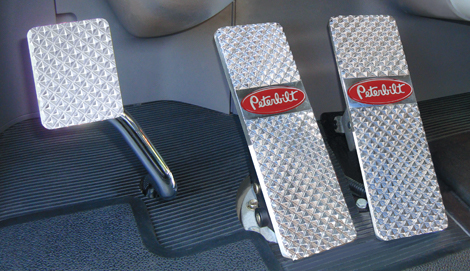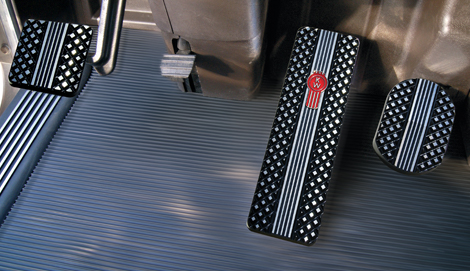 *Kenworth and Peterbilt are registered trademarks of PACCAR, Inc. used with permission.