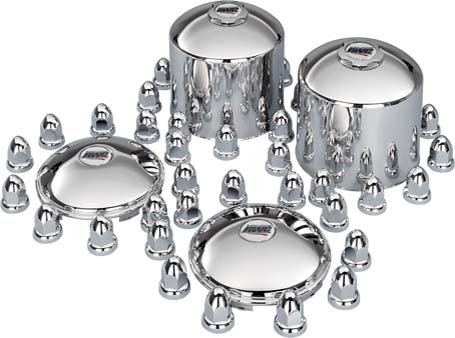 Gear-Nut Trim Kit with RW5802 Lug Nut Covers
Single Axle: RW8178  Tandem Axle: RW8178-2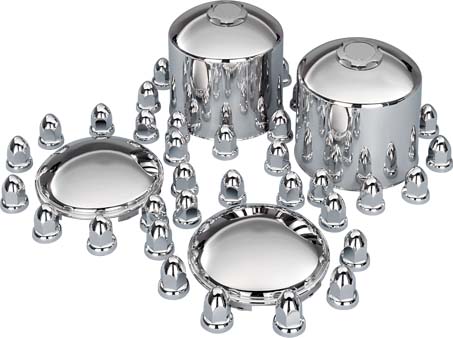 Gear-Nut Trim Kit with RW5802 Lug Nut Covers (No Logos)
Single Axle: RW8178NEL  Tandem Axle: RW8178-2NEL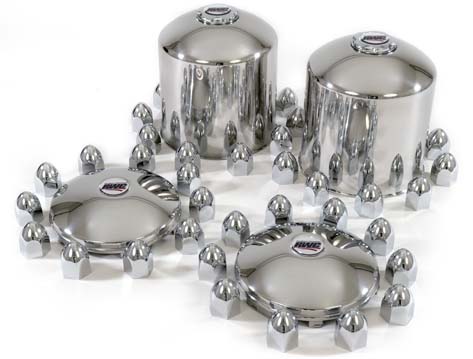 Gear-Nut Trim Kit with RW5800 Lug Nut Covers
Single Axle: RW8146 Tandem Axle: RW8146-2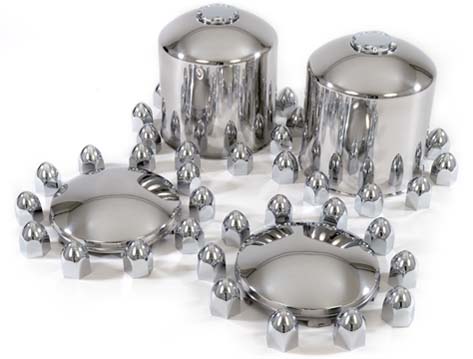 Gear-Nut Trim Kit with RW5800 Lug Nut Covers (No Logos)
Single Axle: RW8146NEL  Tandem Axle: RW8146-2NEL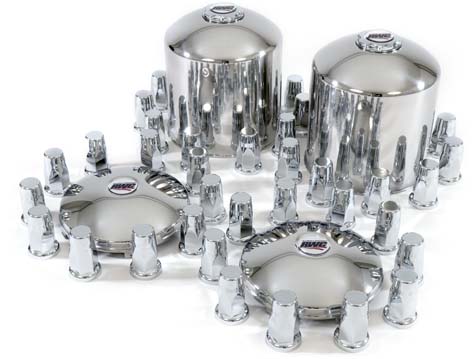 Gear-Nut Trim Kit with RW5805 Lug Nut Covers
Single Axle: RW8148  Tandem Axle: RW8148-2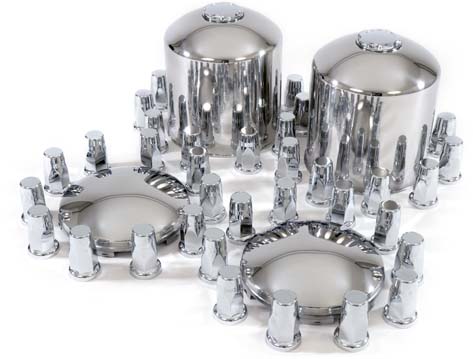 Gear-Nut Trim Kit with RW5805 Lug Nut Covers (No Logos)
Single Axle: RW8148NEL  Tandem Axle: RW8148-2NEL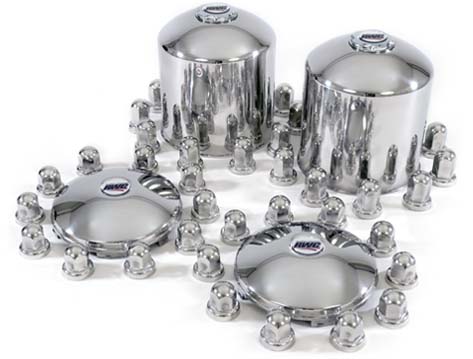 Gear-Nut Trim Kit with RW5625 and RW5696 Lug Nut Covers
Single Axle: RW8149  Tandem Axle: RW8149-2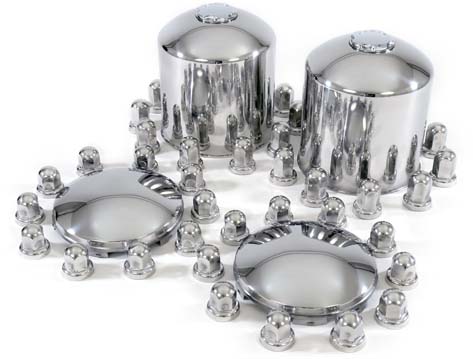 Gear-Nut Trim Kit with RW5625 and RW5696 Lug Nut Covers (No Logos)
Single Axle: RW8149NEL  Tandem Axle: RW8149-2NEL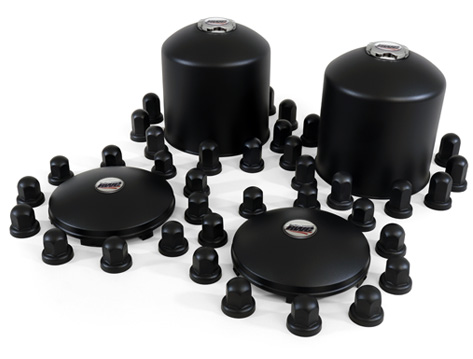 Gear-Nut Stealth Black Trim Kit with RW5625 and RW5696 Lug Nut Covers
Single Axle: RW8149BP  Tandem Axle: RW8149BP-2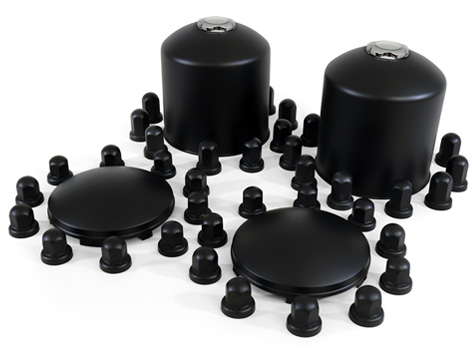 Gear-Nut Stealth Black Trim Kit with RW5625 and RW5696 Lug Nut Covers (No Logos)
Single Axle: RW8149BPNEL  Tandem Axle: RW8149BP-2NEL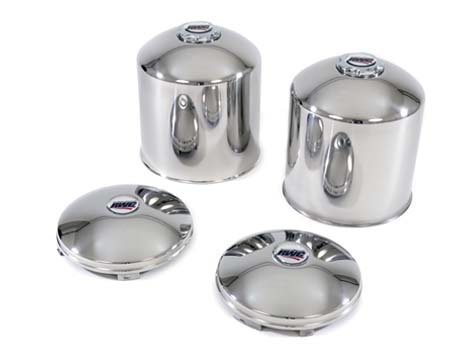 Gear-Nut Trim Kit without Lug Nut Covers
Single Axle: RW8178FR Tandem Axle: RW8178FR-2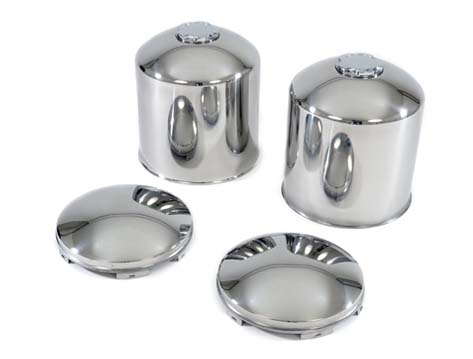 Gear-Nut Trim Kit without Lug Nut Covers (No Logos)
Single Axle: RW8178FRNEL Tandem Axle: RW8178FR-2NEL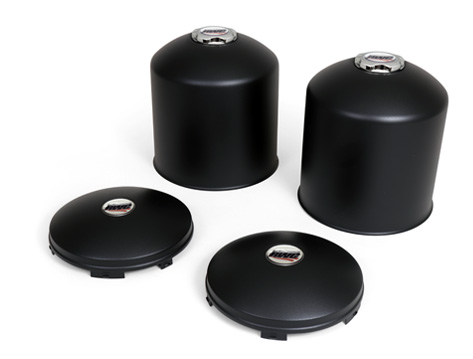 Gear-Nut Stealth Black Trim Kit without Lug Nut Covers
Single Axle: RW8178BPFR Tandem Axle: RW8178BPFR-2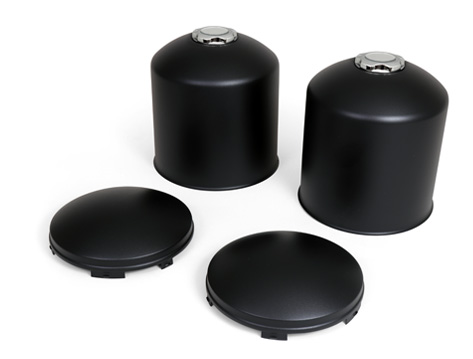 Gear-Nut Stealth Black Trim Kit without Lug Nut Covers (No Logos)
Single Axle: RW8178BPFRNEL Tandem Axle: RW8178BPFR-2NEL
Gear-Nut Stainless Steel Trim Kit Features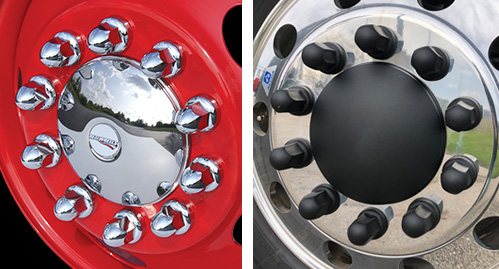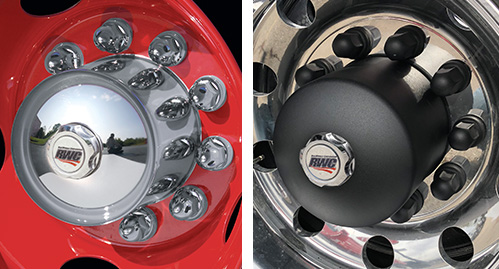 Cover the Truck Axles in One Amazing Kit!

Built to last with heavy gauge 304L stainless steel—up to 91% heavier than the imports.
Kits includes 2 Baby Moons, 2 or 4 Gear-Nut High Hats, and Lug Nut Covers
Installation is quick, easy and secure!
Gear-Nut Axle Covers
New universal mounting system provides quick, easy access and confident, secure reinstallation during vehicle service.
Gear-Nut Mounting Device is precision-machined, enhanced with a color logo and features our anti-rotation technology for additional secure mounting.

Wrench Included for even easier servicing.
Stealth Black Axle Covers and Lug Nut Covers
High-quality 304L stainless steel with a durable black powder-coated finish.
Discover more about our stainless steel axle covers
Click the links below for more information.
Universal Stainless Steel Front Baby Moons >>
RW5802
33mm with 2" flange,
Chrome Plastic
Height: 2-½"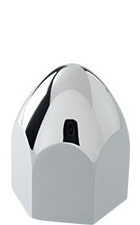 RW5800
1-½", Chrome Plastic
Height: 2-¼"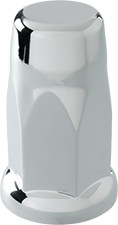 RW5805
33mm w/ 2" flange,
Chrome Plastic, Height: 3-1⁄8"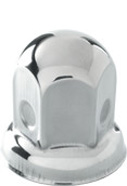 RW5625
33mm w/ 2" flange,
Stainless Steel
Height: 2"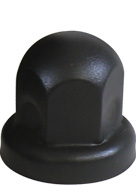 RW5625BP
33mm w/ 2" flange,
Stealth Black
Stainless Steel
Height: 2"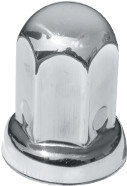 RW5696
33mm w/ 2" flange,
Stainless Steel
Height: 2-9/16"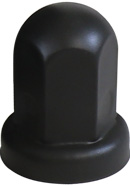 RW5696BP
33mm w/ 2" flange,
Stealth Black
Stainless Steel
Height: 2-9/16"
Model Number (With Logos)
Model Number
(No Logos)
Axle
Front Baby Moons
Rear High Hats
Lug Nut Covers
RW8146
RW8146NEL
Single
(2) RW6215U2
(2) RW7719-2GN-U
(40) RW5800
RW8146-2
RW8146-2NEL
Tandem
(2) RW6215U2
(4) RW7719-2GN-U
(60) RW5800
RW8148
RW8148NEL
Single
(2) RW6215U2
(2) RW7719-2GN-U
(40) RW5805
RW8148-2
RW8148-2NEL
Tandem
(2) RW6215U2
(4) RW7719-2GN-U
(60) RW5805
RW8149
RW8149NEL
Single
(2) RW6215U2
(2) RW7719-2GN-U
(20) RW5625 /
(20) RW5696
RW8149-2
RW8149-2NEL
Tandem
(2) RW6215U2
(4) RW7719-2GN-U
(20) RW5625 /
(40) RW5696
RW8178
RW8178NEL
Single
(2) RW6215U2
(2) RW7719-2GN-U
(40) RW5802
RW8178-2
RW8178-2NEL
Tandem
(2) RW6215U2
(4) RW7719-2GN-U
(60) RW5802
RW8178FR
RW8178FRNEL
Single
(2) RW6215U2
(2) RW7719-2GN-U
None
RW8178FR-2
RW8178FR-2NEL
Tandem
(2) RW6215U2
(4) RW7719-2GN-U
None
* NEL = No Logo