Gear-Nut Axle Covers feature an innovative mounting system that incorporates a unique anti-rotation design.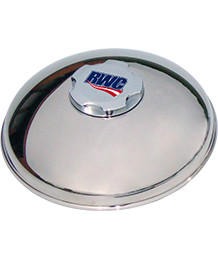 Front Gear-Nut
RW1011-2GN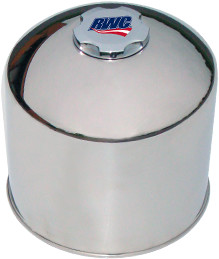 Rear Gear-Nut
RW1010-2GN

*NOTE: Axle, hub and wheel information required when ordering.
This Geometrical Stainless Steel Axle Cover offers easy, secure installation.

New universal mounting system provides quick, easy access and confident, secure reinstallation during vehicle service.
Gear-Nut Mounting Device is precision-machined, enhanced with a color logo and features our anti-rotation technology for additional secure mounting.

Wrench Included for even easier servicing.
Gear Nut Hub Covers
| Model Number | Description |
| --- | --- |
| RW1011-2GN | Front Gear Nut Cover Only |
| RW1011-2GN-U | Front Gear Nut Cover with Universal Front Bracket and Gear Nut |
| RW1010-2GN | Rear Gear Nut Cover Only |
| RW1010-2GN-U | Rear Gear Nut Cover with Universal Rear Bracket and Gear Nut |
| RW7719-2GN | Taller Rear Gear Nut Cover Only |
| RW7719-2GN-U | Taller Rear Gear Nut Cover with Universal Rear Bracket and Gear Nut |
Gear Nut Tool and Mounting Brackets
| Model Number | Description |
| --- | --- |
| RW2GNT | Gear Nut Mounting Tool |
| RW1240-2 | Round Gear Nut |
| RW10942S | Universal Front Bracket |
| RW10940U | Universal Rear Bracket |
| RW10941U | Universal Rear Bracket – For Taller Cover |