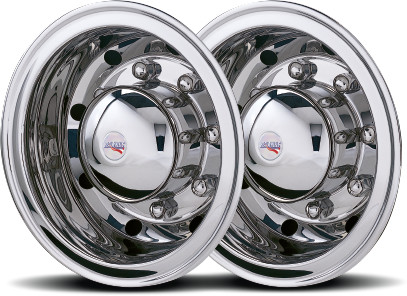 22.5″ & 24.5″ American Road Series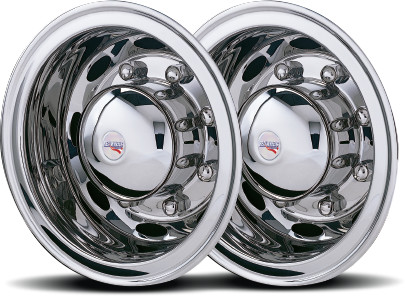 24.5″ & 22.5″ Classic Series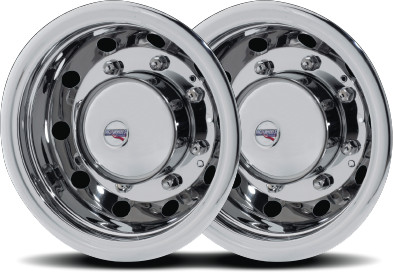 19.5″ American Road Series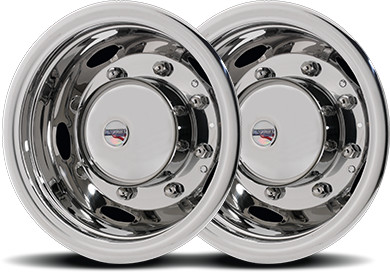 19.5″ Classic Series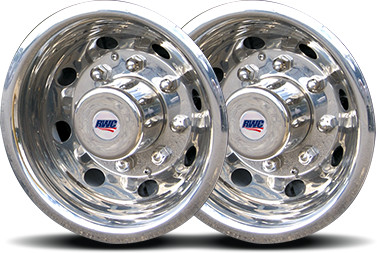 16″ & 17.5″ American Road Series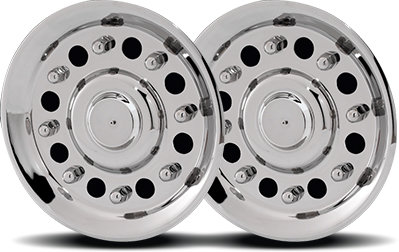 16″ & 17.5″ American Road
Center Mount Shallow Style
Trailer Simulator Features

RealWheels Trailer Simulators will give you the look and style of aluminum wheels without the expense or maintenance hassle.
Made from 304L non-magnetic stainless steel, they'll shine forever.

RealWheels has over 30 years' experience developing mounting systems for wheel simulators. Our innovative designs have been awarded numerous patents.
Engineered to fit securely to steel disc or aluminum wheels with our patented over-the-lug mounting systems.
These systems do not disturb the torque of the lug nuts.

Wedge Lock Mount