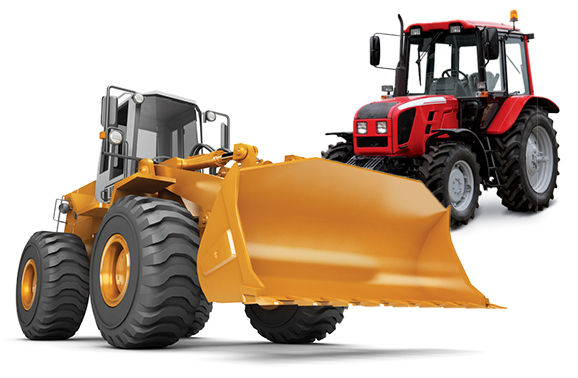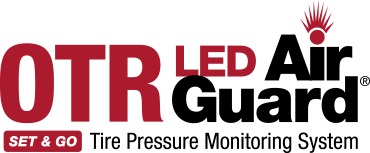 Made to Fit Off-The-Road (OTR)
Construction & AG Vehicles
OTR LED AirGuard Set & Go
4-Pack: RW-PPK-0502 6-Pack: RW-PPK-0503
OTR LED AirGuard Set & Go Features
Designed To Fit Super Large Bore Valve Size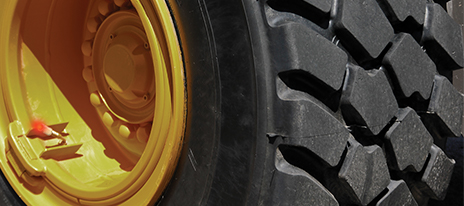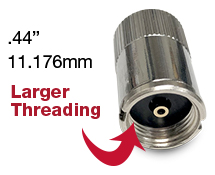 The Set & Go can be used on any tire pressure between 10psi and 200psi.
The Easiest TPMS to Install, Calibrate and Recalibrate
Safety – Improper tire pressure has a detrimental effect on handling, braking and control.
Longer Tire Life – According to the D.O.T., 95% of all premature tire wear is caused by underinflation.
Self-calibrating – LED AirGuard Set & Go memorizes pressure when initially installed and can be easily recalibrated by simply removing and reinstalling.
Battery standby time is warranted for 2 years from the date stamped on the LED AirGuard. Batteries are non-replaceable.
Ultra-bright LED allows for visual checks of each tire, even in daylight!
Designed in the USA. Imported.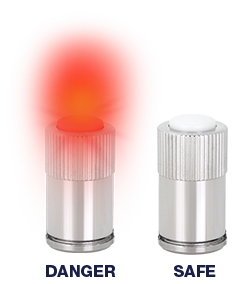 This active tire pressure monitoring system starts flashing RED if the tire pressure drops 5 to 10 psi.
Anti-theft Locking System Included