Aerodynamic Wheel Covers
with a Twist!
Patent Pending
Largest Aero Cover Selection in the Industry
Stainless Steel • Clear Polycarbonate • ABS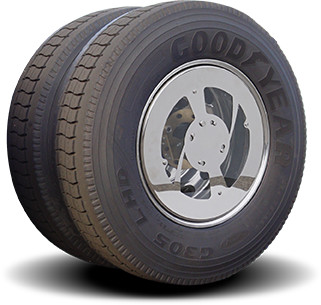 Aero Stainless with Window
The best of both worlds: a lightweight stainless Aero Cover with high-impact, clear polycarbonate viewing window. Polished to a mirror shine, this cover allows for easy viewing of axle and lug nuts.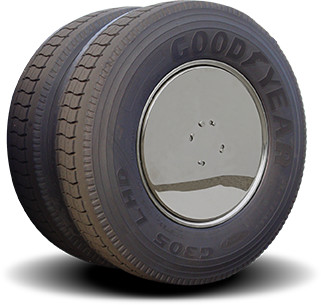 Aero Stainless
This lightweight stainless cover is polished to a mirror shine. The Aero Mirror Stainless is an attractive option for the trucker looking to set their rig apart.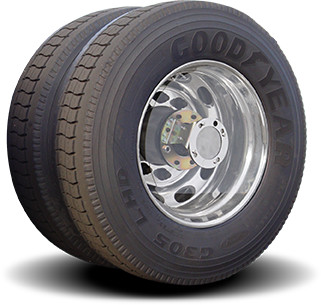 Aero Clear
No need to cover up your wheels to get aerodynamic fuel savings, with Aero Clear you see the entire wheel and all the components. Made of crystal clear high impact UV protected polycarbonate, it's like looking at your wheels under glass.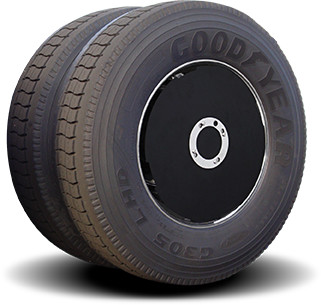 Aero Black
One of the best ROI's in the industry, this no-nonsense, high-impact ABS plastic Aero Cover provides vehicles with an aggressive and strong appearance and offers all the Aero benefits.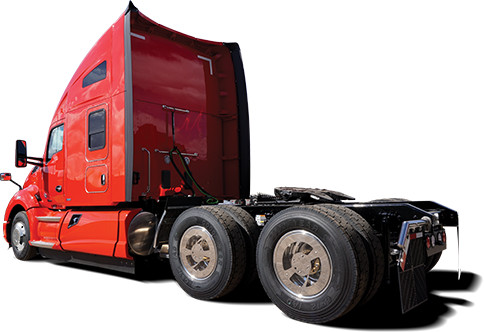 Twist & Lock Aero Covers provide you with a great appearance, fuel savings, plus easy-on install and easy-off removal.
Test data shows 1% to 2% fuel savings.
No tools required to install and remove covers.

Available For
All tractors and trailers
22.5" and 24.5" wheels
6×2 or 6×4 tractors
Dual aluminum and steel wheels
Wide base single wheels, including zero offset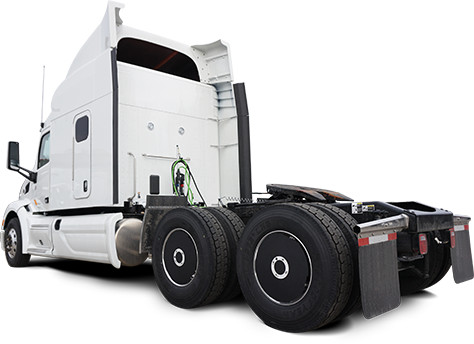 Optional Anti-theft Lock Set with Key
RWTLOCK-4PK (4-Pack)

All covers come laser scored for installation of lock. (left)
Cover shown with lock installed. (right)
Simply Twist and Lock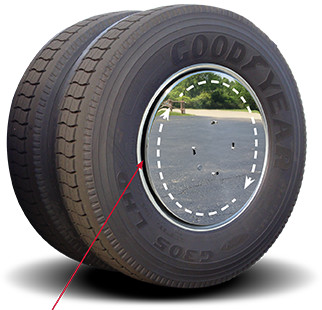 The cover attaches to the bracket and completely floats —
it does not make contact with the lip of the rim or wheel in any way.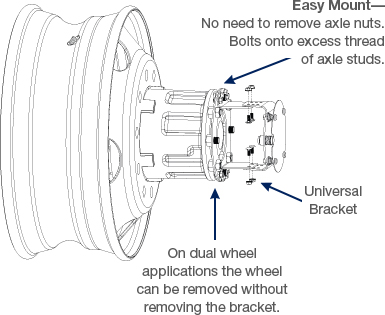 Easy Three Step Removal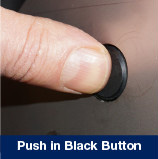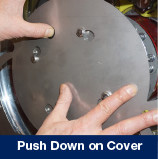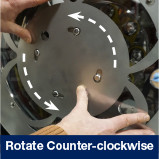 EZ-Access Kit For Twist & Lock Aero Covers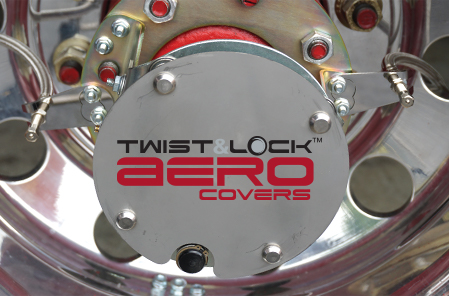 EZ-Access Kit for Twist & Lock Aero Covers
RW1258-6K
Braided stainless steel extensions mount securely to the EZ-Access Air Valve Tabs.
Since Twist & Lock Aero Covers are easy to install and remove, air valve extensions are not required. However, this optional kit allows for even easier and more convenient access to air valves when checking tire pressure.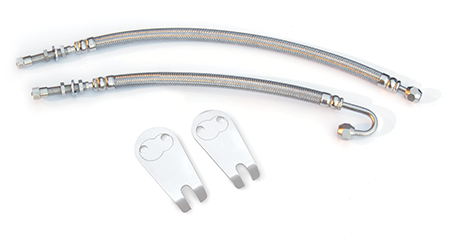 Kits include 4 covers, 4 brackets and mounting hardware (Tandem Axles).
Kits for
Dual Tractor or Trailer Wheels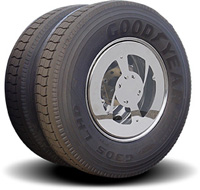 Aero Mirror Stainless
with Window
DRIVE AXLE, 22.5″ WHEELS
5/8"

Axle Bolts

RW1043-58TK
3/4"

Axle Bolts

RW1043-34TK
DRIVE AXLE, 24.5″ WHEELS
5/8"

Axle Bolts

RW1045-58TK
3/4"

Axle Bolts

RW1045-34TK
TRAILER, 22.5″ WHEELS
5.5"

Bolt Circle

RW1043-55TK
6.75"

Bolt Circle

RW1043-675TK
TRAILER, 24.5″ WHEELS
5.5"

Bolt Circle

RW1045-55TK
6.75"

Bolt Circle

RW1045-675TK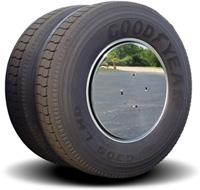 Aero Mirror Stainless
DRIVE AXLE, 22.5″ WHEELS
5/8"

Axle Bolts

RW1042-58TK
3/4"

Axle Bolts

RW1042-34TK
DRIVE AXLE, 24.5″ WHEELS
5/8"

Axle Bolts

RW1044-58TK
3/4"

Axle Bolts

RW1044-34TK
TRAILER, 22.5″ WHEELS
5.5"

Bolt Circle

RW1042-55TK
6.75"

Bolt Circle

RW1042-675TK
TRAILER, 24.5″ WHEELS
5.5"

Bolt Circle

RW1044-55TK
6.75"

Bolt Circle

RW1044-675TK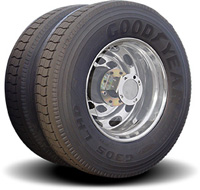 Aero Clear
DRIVE AXLE, 22.5″ WHEELS
5/8"

Axle Bolts

RW1050-58TK
3/4"

Axle Bolts

RW1050-34TK
DRIVE AXLE, 24.5″ WHEELS
5/8"

Axle Bolts

RW1055-58TK
3/4"

Axle Bolts

RW1055-34TK
TRAILER, 22.5″ WHEELS
5.5"

Bolt Circle

RW1050-55TK
6.75"

Bolt Circle

RW1050-675TK
TRAILER, 24.5″ WHEELS
5.5"

Bolt Circle

RW1055-55TK
6.75"

Bolt Circle

RW1055-675TK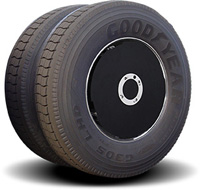 Aero Black
DRIVE AXLE, 22.5″ WHEELS
5/8"

Axle Bolts

RW1052-58TK
3/4"

Axle Bolts

RW1052-34TK
DRIVE AXLE, 24.5″ WHEELS
5/8"

Axle Bolts

RW1054-58TK
3/4"

Axle Bolts

RW1054-34TK
TRAILER, 22.5″ WHEELS
5.5"

Bolt Circle

RW1052-55TK
6.75"

Bolt Circle

RW1052-675TK
TRAILER, 24.5″ WHEELS
5.5"

Bolt Circle

RW1054-55TK
6.75"

Bolt Circle

RW1054-675TK
Kits for
0" Offset (ZO) Wide Base Tractor Wheels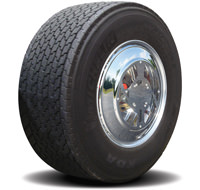 Aero Mirror Stainless
with Window
DRIVE AXLE
5/8"

Axle Bolts

RW1043Z-58WTK
3/4"

Axle Bolts

RW1043Z-34WTK
Aero Satin Stainless
with Window
DRIVE AXLE
5/8"

Axle Bolts

RW1041Z-58WTK
3/4"

Axle Bolts

RW1041Z-34WTK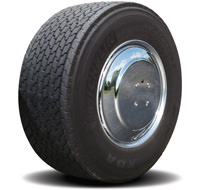 Aero Mirror Stainless
DRIVE AXLE
5/8"

Axle Bolts

RW1042Z-58WTK
3/4"

Axle Bolts

RW1042Z-34WTK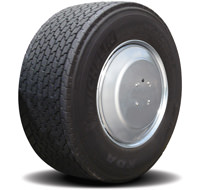 Aero Satin Stainless
DRIVE AXLE
5/8"

Axle Bolts

RW1040Z-58WTK
3/4"

Axle Bolts

RW1040Z-34WTK
Kits for
1" & 2" Outset Wide Base Wheels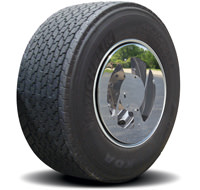 Aero Mirror Stainless
with Window
DRIVE AXLE
5/8"

Axle Bolts

RW1043-58WTK
3/4"

Axle Bolts

RW1043-34WTK
TRAILER
5.5"

Bolt Circle

RW1043-55WTK
6.75"

Bolt Circle

RW1043-675WTK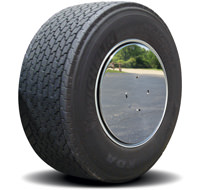 Aero Mirror Stainless
DRIVE AXLE
5/8"

Axle Bolts

RW1042-58WTK
3/4"

Axle Bolts

RW1042-34WTK
TRAILER
5.5"

Bolt Circle

RW1042-55WTK
6.75"

Bolt Circle

RW1042-675WTK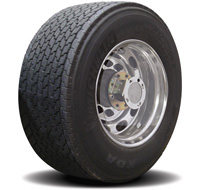 Aero Clear
DRIVE AXLE
5/8"

Axle Bolts

RW1050-58WTK
3/4"

Axle Bolts

RW1050-34WTK
TRAILER
5.5"

Bolt Circle

RW1050-55WTK
6.75"

Bolt Circle

RW1050-675WTK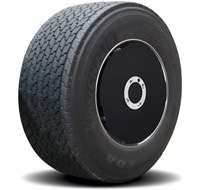 Aero Black
DRIVE AXLE
5/8"

Axle Bolts

RW1052-58WTK
3/4"

Axle Bolts

RW1052-34WTK
TRAILER
5.5"

Bolt Circle

RW1052-55WTK
6.75"

Bolt Circle

RW1052-675WTK