Download Our New Fire and EMS Vehicle Accessory Catalog
Download »


16"-24.5" Stainless Steel Simulators
Offer a front profile and deep rear inset that simulates the look of aluminum wheels.
Learn More »


Aerodynamic Wheel Covers with a Twist!
Test Data Shows 1% to 2% Fuel Savings with Aero Covers!
Learn More »


This active tire pressure monitoring system starts flashing RED if the tire pressure drops 5 to 10 psi.
Learn More »


Stainless Steel Ford Transit Covers
These covers are easy to install and are available for single or dual wheels.
Learn More »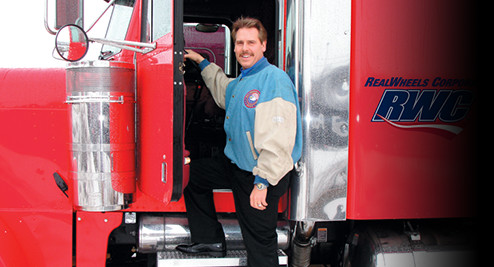 Proudly Made in America
I am proud to say that RealWheels is the only U.S. manufacturer of these products and we've been awarded over a dozen U.S. patents for our innovative designs. We now operate from a 40,000 sq.ft. facility, offering hundreds of products, reaching into a variety of markets. Our primary focus remains consistent – to offer high-quality products at an affordable price. Our products now reach worldwide, and 99% are manufactured right here in America!