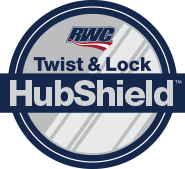 Give Your Truck a Unique Custom Appearance
Twist & Lock HubShield Features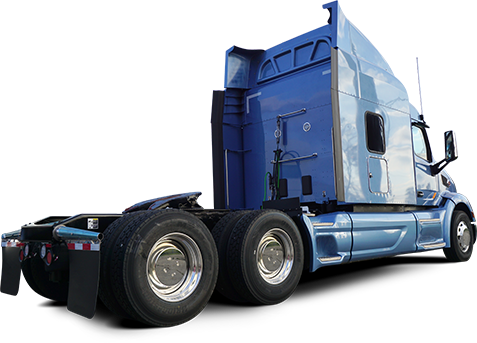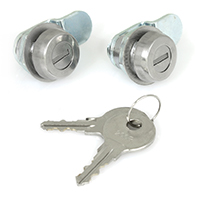 Optional Anti-theft Lock Set with Key
RWTLOCK-2PK (2-Pack)
RWTLOCK-4PK (4-Pack)
HubShield can be locked with a key using our optional lock kit for the ultimate protection of air valves, studs, lug nuts, axle and hub.
HubShield with its smooth design will give your truck a unique custom appearance that is easy to clean and maintain.

Easy to remove for checking air pressure or wheel inspections.
No tools required to install or remove cover.
HubShield covers up all the ugly wheel end components.
High-quality, non-magnetic 304L stainless steel — will not rust, pit, corrode or turn yellow.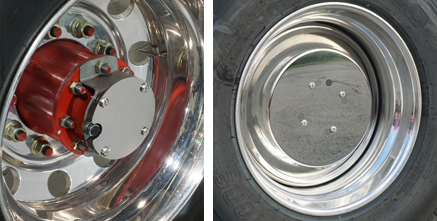 Installs easily with our Twist & Lock mounting system.
Twist & Lock HubShield
| Description | Bracket | 2 Cover Kit* | 4 Cover Kit* |
| --- | --- | --- | --- |
| 5/8″ Dual Wheel | RW9458K | RW1061-58K | RW1061-58TK |
| 5/8″ Widebase | RW9558WK | RW1061-58WK | RW1061-58WTK |
| 3/4″ Dual Wheel | RW9434K | RW1061-34K | RW1061-34TK |
| 3/4″ Widebase | RW9534WK | RW1061-34WK | RW1061-34WTK |
| 22.5″ Front | RW9401K | RW1162K | N/A |
*Kit Includes: Covers and Brackets