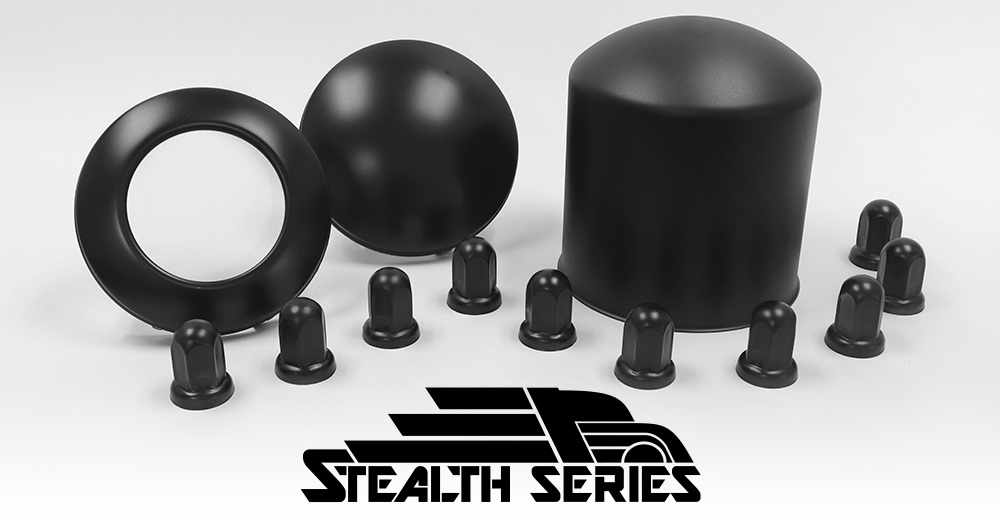 Stealth Black Axle Covers and Lug Nut Covers
High-quality 304L stainless steel with a durable black powder-coated finish.
Stealth Black Front Baby Moons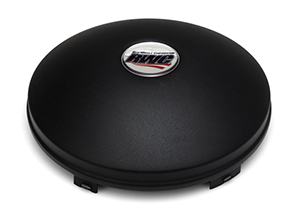 Stealth Black Baby Moon
RW6215U2BP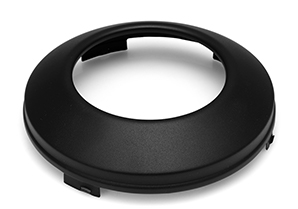 Stealth Black Baby Moon (Open Center)
RW6220U2BP
The Only American-Made Universal Front Axle Covers.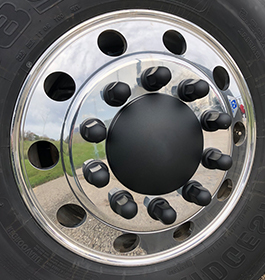 Built to last with heavy gauge 304L stainless steel—up to 91% heavier than the imports.
Available with cutout for oil cap viewing.
Installation is quick, easy and secure!
Fits Them All!
Fits All Front Wheels with 4, 5 or 6 Pilots – Hub or Stud Piloted – Aluminum or Steel Wheels.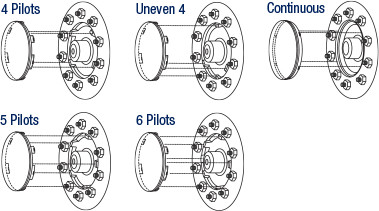 | Model Number | Description | Center | Style |
| --- | --- | --- | --- |
| RW6215U2BPNEL | Fits 4, 5, 6 Locators | Solid | NO Logo |
| RW6215U2BP | Fits 4, 5, 6 Locators | Solid | With Logo |
| RW6220U2BP | Fits 4, 5, 6 Locators | Open Center | |
Stealth Black Rear High Hats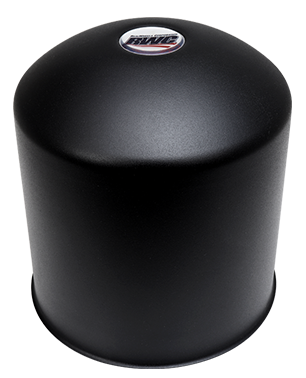 Stealth Black High Hat
RW7719SFBP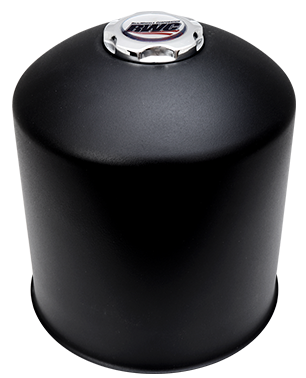 Stealth Black Gear-Nut High Hat
RW7719-2GN-UBP
Foam Mount
The Only American-Made Rear High Hats.
Wheel manufacturers do not recommend under-the-lug mounting systems. That's why RealWheels Patented High Hat Mounting Systems make so much sense!
They do not disturb wheel balance.
High Hats fit all steel disc or aluminum wheels whether 8 or 10 lug, hub piloted or stud piloted.
All 304L Stainless Steel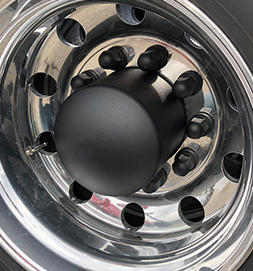 Gear-Nut Mounting
This Geometrical Stainless Steel Axle Cover offers easy, secure installation.
New universal mounting system provides quick, easy access and confident, secure reinstallation during vehicle service.
Gear-Nut Mounting Device is precision-machined, enhanced with a color logo and features our anti-rotation technology for additional secure mounting.

Wrench Included for even easier servicing.
Stealth Black Rear High Hats (Foam Mount)
| Model Number | Height | Fits Axle | Stud/Oil Cap | Vehicles | Logo |
| --- | --- | --- | --- | --- | --- |
| RW7719SFBP | 8.8″ | 8.25″-8.75″ Dia. Drive | 5/8″ & 3/4″ | Standard Class 7 & 8 | Yes |
| RW7719SFBPNEL | 8.8″ | 8.25″-8.75″ Dia. Drive | 5/8″ & 3/4″ | Standard Class 7 & 8 | No |
Stealth Black Rear High Hats (Gear-Nut Mounting)
| Model Number | Height | Wheel Size | Description |
| --- | --- | --- | --- |
| RW7719-2GN-UBP | 9.75″ | 22.5″, 10 Lug | Taller Rear Gear Nut Cover with Universal Rear Bracket and Gear Nut |
Stealth Black Lug Nut Covers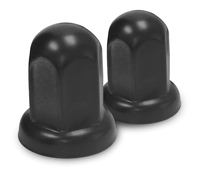 | Model Number | Size |
| --- | --- |
| RW5610BP | 1.5″ |
| RW5615BP | 1.5″ x 2″ |
| RW5625BP | 33mm |
| RW5696BP | 33mm x 2.56″ |
Additional Stealth Series Wheel Covers