These stainless steel trim kits will give your truck a classic custom appearance plus they are simple to install.
Stainless Steel Trim Kit Features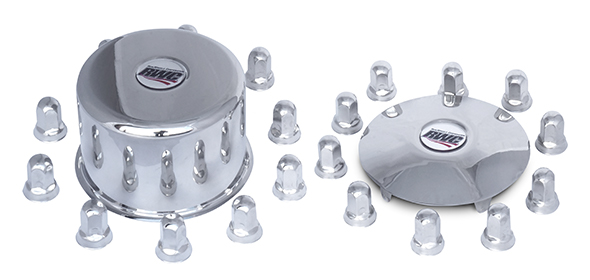 Stainless Steel Trim Kits for 19.5" Wheels are available for:
Ford F450 / F550
Dodge 4500 / 5500
International TerraStar
Chevy 4500HD, 5500HD and 6500HD
For Aluminum and Steel Wheels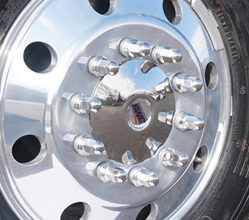 Stainless Steel Baby Moons
Built to last with heavy gauge 304L stainless steel. Features integrated clips — simply pop in baby moon to install.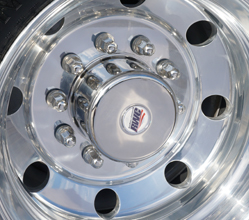 Stainless Steel Rear High Hat
Wheel manufacturers do not recommend under-the-lug mounting systems. That's why RealWheels Patented Foam Mounting System make so much sense!
Don't Settle For Plastic!
High-quality, non-magnetic 304L stainless steel — will not rust, pit, corrode or turn yellow.
Easy Installation.
Made in the USA.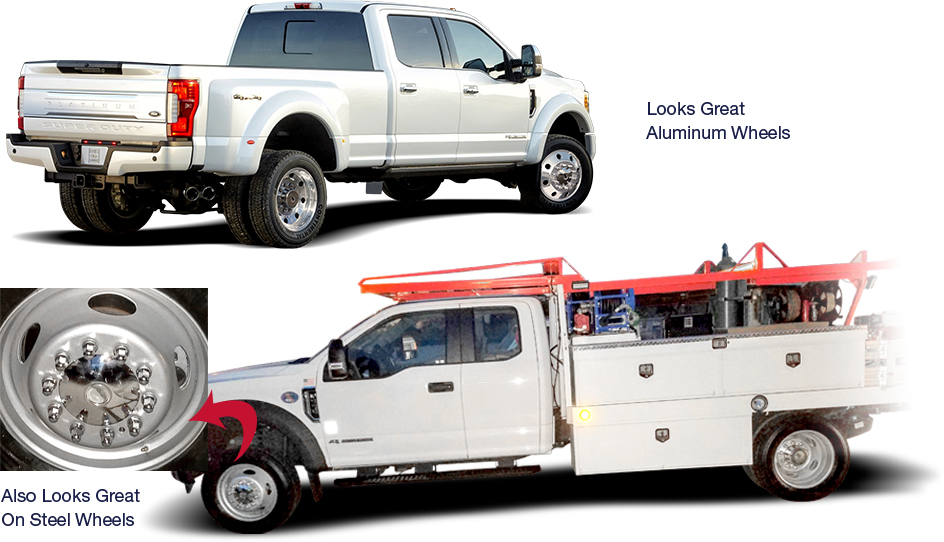 Stainless Steel Trim Kits For Medium-Duty Trucks
Truck Type
Truck Year
Size
Lugs
Lug Nut Covers
Kit with Logos
Kit without Logos
Ford F450/F550
2005-current
19.5″
10 Lug
(40) RW5601-2
RW8182
RW8182NL
Ford F53/F59
2007-current
19.5″
10 Lug
(40) RW5601-2
RW8182
RW8182NL
Ford F450/F550
1999-2004
19.5″
8 Lug
(32) RW5601-2
RW8183
RW8183NL
International TerraStar
All Years
19.5″
10 Lug
(40) RW5601-2
RW8182
RW8182NL
Dodge 4500/5500
2007 – 2016
19.5″
10 Lug
(40) RW5602 for 7/8" Lug Nuts
RW8110
RW8110NL
Dodge 4500/5500
2016 – Current
19.5″
10 Lug
(40) RW5603 for 1-1⁄16" Lug Nuts
RW8111
RW8111NL
Chevy 4500HD, 5500HD and 6500HD
Call for more information
Kits Include: (2) Baby Moons – RW6115, (2) High Hats – RW7612SF and Lug Nut Covers