Helps you comply with
the NFPA 1901 Guidelines.
Lock-Down Helmet Holder
RW607-2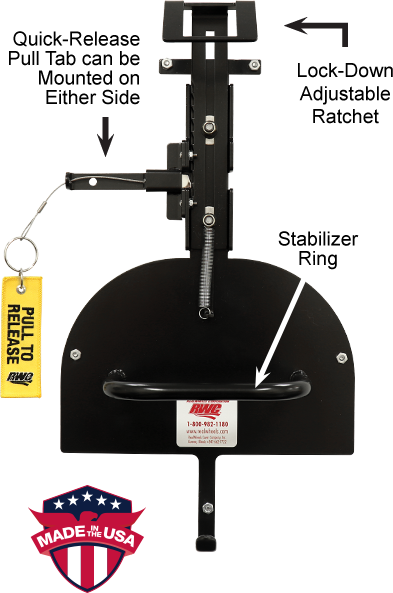 Designed to protect firefighters with a safe, secure and efficient way to store and access their helmets in the vehicle.
The small footprint of the Lock-Down Helmet Holder allows for versatile mounting in numerous cab locations.
The Lock-Down Helmet Holder features a stabilizer ring that fills the head recess of the helmet, thus eliminating any side-to-side motion.
Universal design—the quick-release can be mounted on either side of the helmet holder to accommodate your space.
The superior design and construction results in "easy-in" storage and "easy-out" access of the helmet.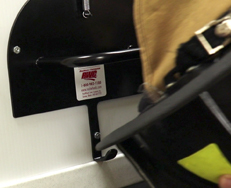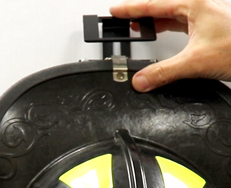 Place the helmet's front edge onto the lower support hook. Lower helmet is into the holder. Then push down on the Lock-Down Adjustable Ratchet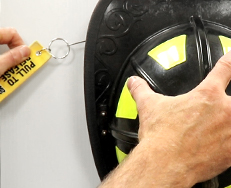 To remove the helmet, simply pull the Quick-Release Pull Tab