Custom valve extensions are made in various lengths to accommodate the requirements of any wheel cover or simulator. This makes checking air pressure a breeze. They're easy to install.
Air Valve Extensions are available in braided stainless steel or nickel-plated brass. See below for options.
Braided Stainless Steel Extensions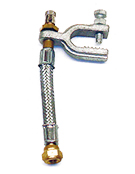 5" with Clamp
RW1259B

Nickel-Plated Brass Extensions
Designed in the USA. Imported.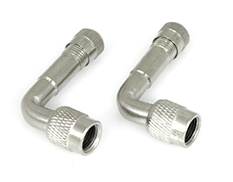 90° Angle
RW1267-2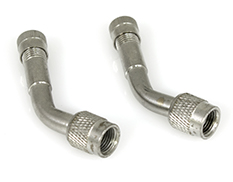 45° Angle
RW1263-2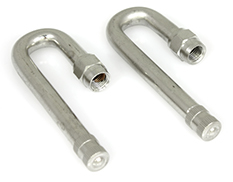 180° Angle
2-Pack: RW-PPK-1266-2
4-Pack: RW-PPK-1266-4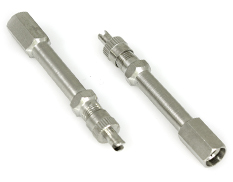 2" Straight
RW1262-2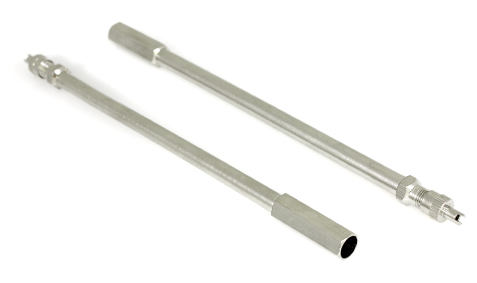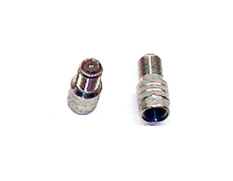 Double End
Air Valve Caps
RW1261