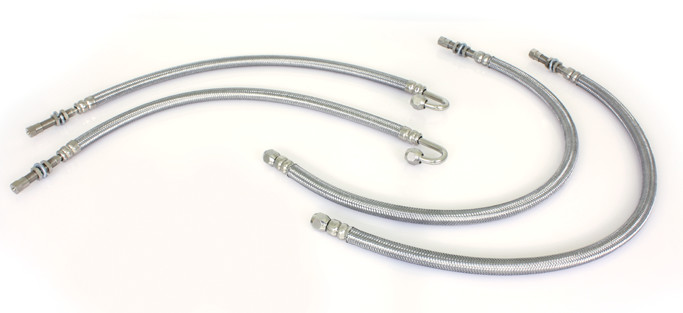 Braided Stainless Steel Air Valve Extensions are the most rugged and trouble-free extension available.
Air Valve Extension Features
Custom valve extensions are made in various lengths to accommodate the requirements of any wheel cover or simulator. This makes checking air pressure a breeze. They're easy to install.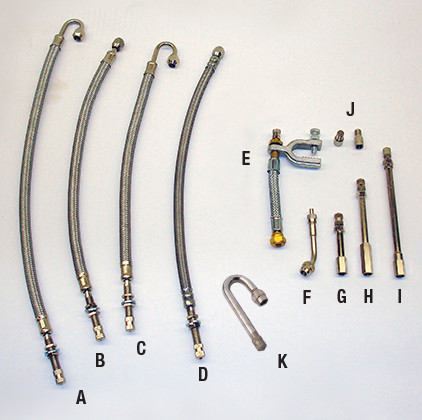 Braided Stainless Steel
The Most Rugged and Trouble-Free Extension Available.
A. RW1258H – 15" Hooked
B. RW1258-1S – 14" Straight
C. RW1258-1H – 14" Hooked
D. RW1258S – 15" Straight
E. RW1259 – 5" with Clamp
Solid Styles
F. RW1263 – 45° angle
G. RW1262 – 2" Solid
H. RW1260 – 3" Solid
I. RW1259S – 6" Solid
J. RW1261 – Dbl. end air valve caps
K. RW1266 – 180° angle