Adjustable Seat Handles
When you open the door of your new JK, these stylish billet levers will make it look like you ordered custom seats.
Billet seat handles are precision-machined from solid blocks of aircraft quality aluminum.
Mirror-Finish is hand polished to a mirror-shine, then sealed with a durable clear coating for added protection. The Black is electrostatically powder coated for a great look and lasting durability.
Installation is quick and easy.
Made in the USA.
Installation Instructions
Black Powder Coated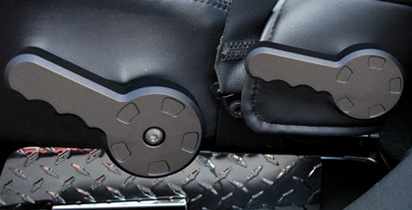 Small: RW221-1BP-J
MSRP: $64.90
Large: RW221-2BP-J
MSRP: $68.14
Mirror-Finish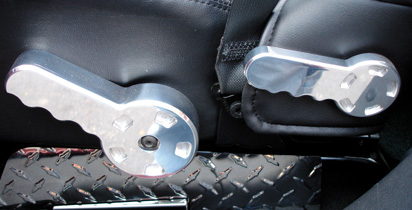 Small: RW221-1-J
MSRP: $64.90
Large: RW221-2-J
MSRP: $68.14