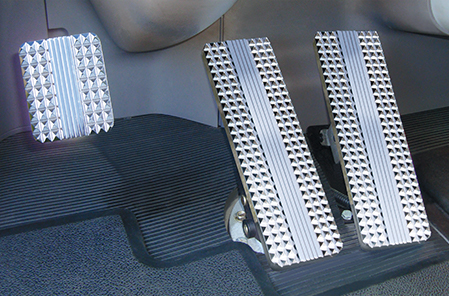 Flat Diamond Cut Billet Pedal Set
2001 — 2006: RW235-1FD-KW
Raised Diamond Cut Billet Pedal Set
2001 — 2006: RW235-1-KW 1994 — 2000: RW235-3-KW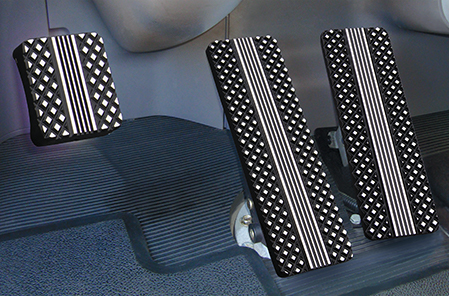 Flat Diamond Cut Black Billet Pedal Set
2001 — 2006: RW235-1BP-KW 1994 — 2000: RW235-3BP-KW
Diamond Billet Pedal Features
The Ultimate Pedal Upgrade—There are no other pedals on the market that come close to these Custom High-Quality Heavy Truck Pedals!
Fits Kenworth Models
T700, T800, W900, T440 & T470
Fits Kenworth Model Years
1994–2000 & 2001–2006
Package Includes
1 Clutch Pedal, 1 Brake Pedal, 1 Gas Pedal

Flat Diamond Cut


Raised Diamond Cut

Machined from solid blocks of billet aluminum.
Installs easily.
Polished: Pyramid-cut diamond pattern reflects light in all directions and offers an unbelievable non-slip surface.
Black: These pedals have a durable black anodized finish with pyramid-cut diamond pattern polished highlights.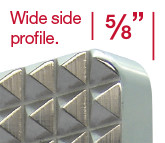 *Kenworth and Peterbilt are registered trademarks of PACCAR Inc. and are used for identification purposes only. RealWheels Corporation and its products are not affiliated with PACCAR Inc. or any of PACCAR's affiliated companies.